Designed to keep you safe and comfortable for your best ride.
MOTO Original features proven performance and comfort, while MOTO PRO offers enhanced sound quality and a contoured, natural fit.
Watch Pro in action
Original v. PRO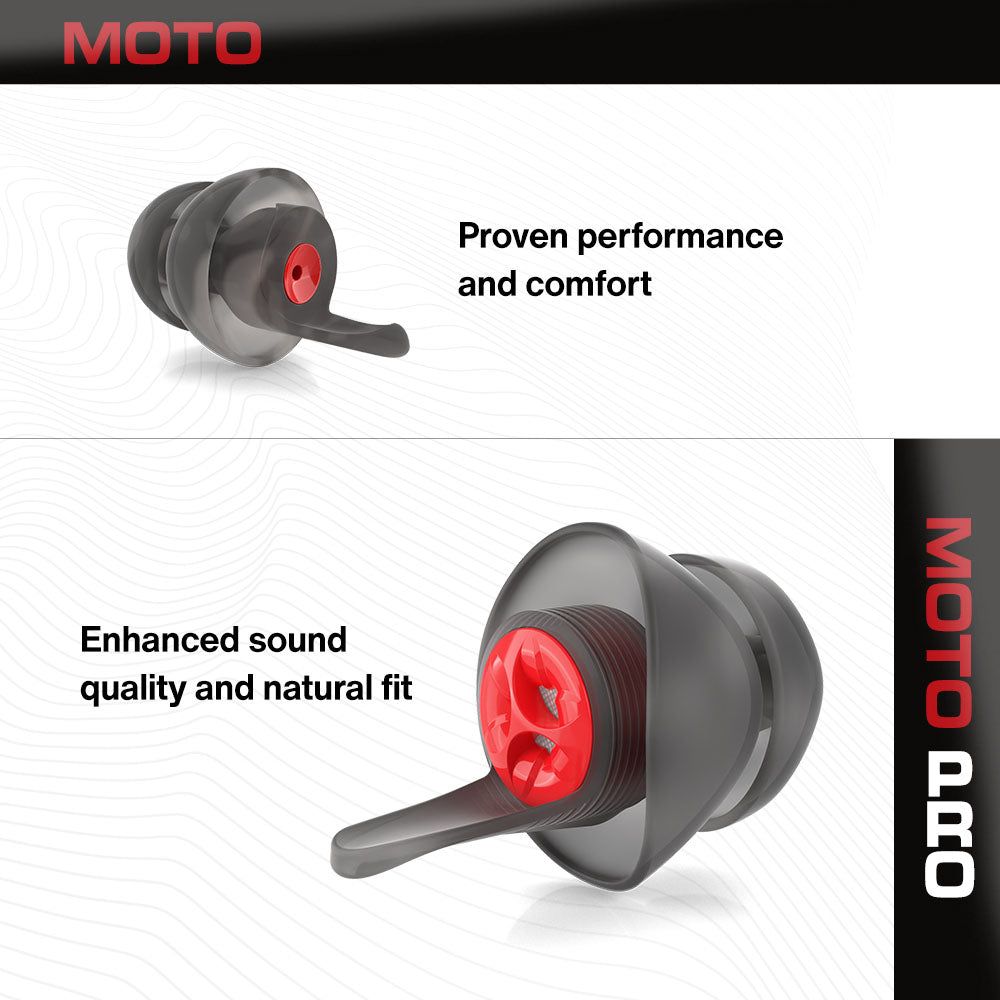 Comfort
Protection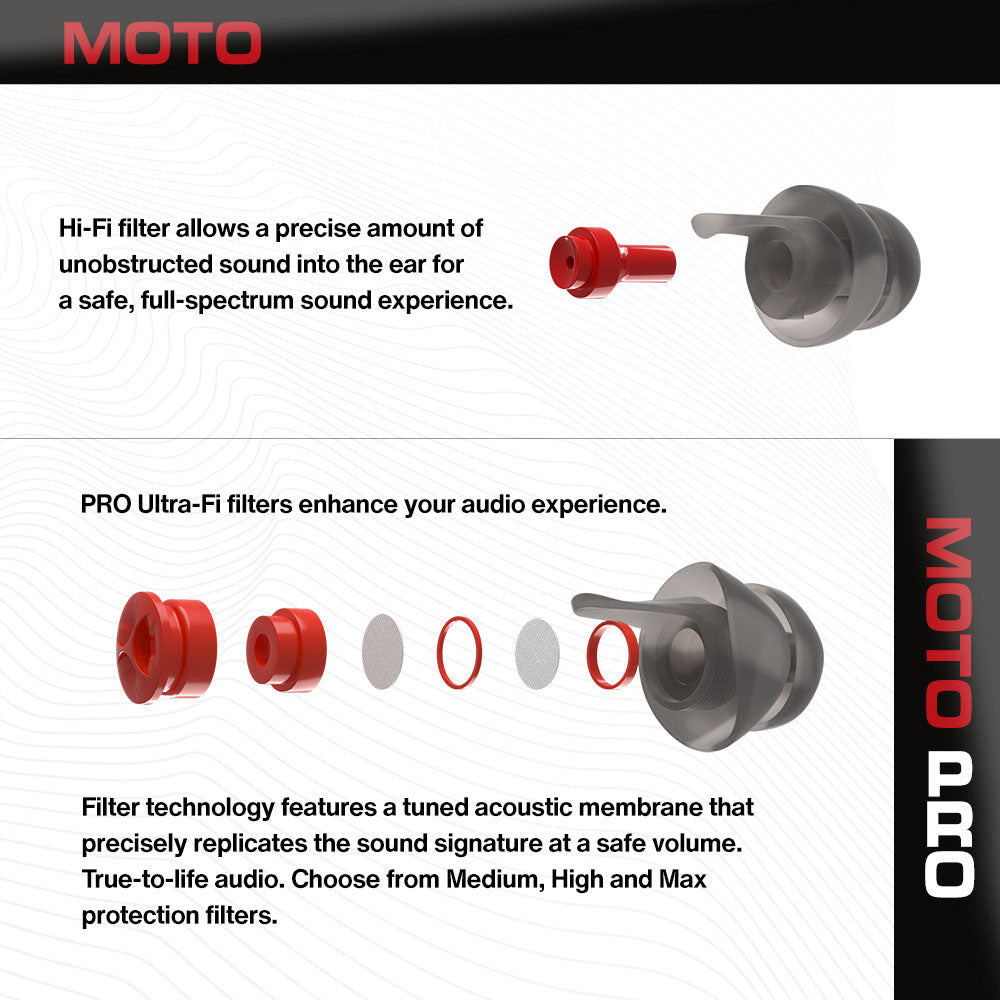 Moto PRO is the next evolution to enhance your riding experience.
Original v. PRO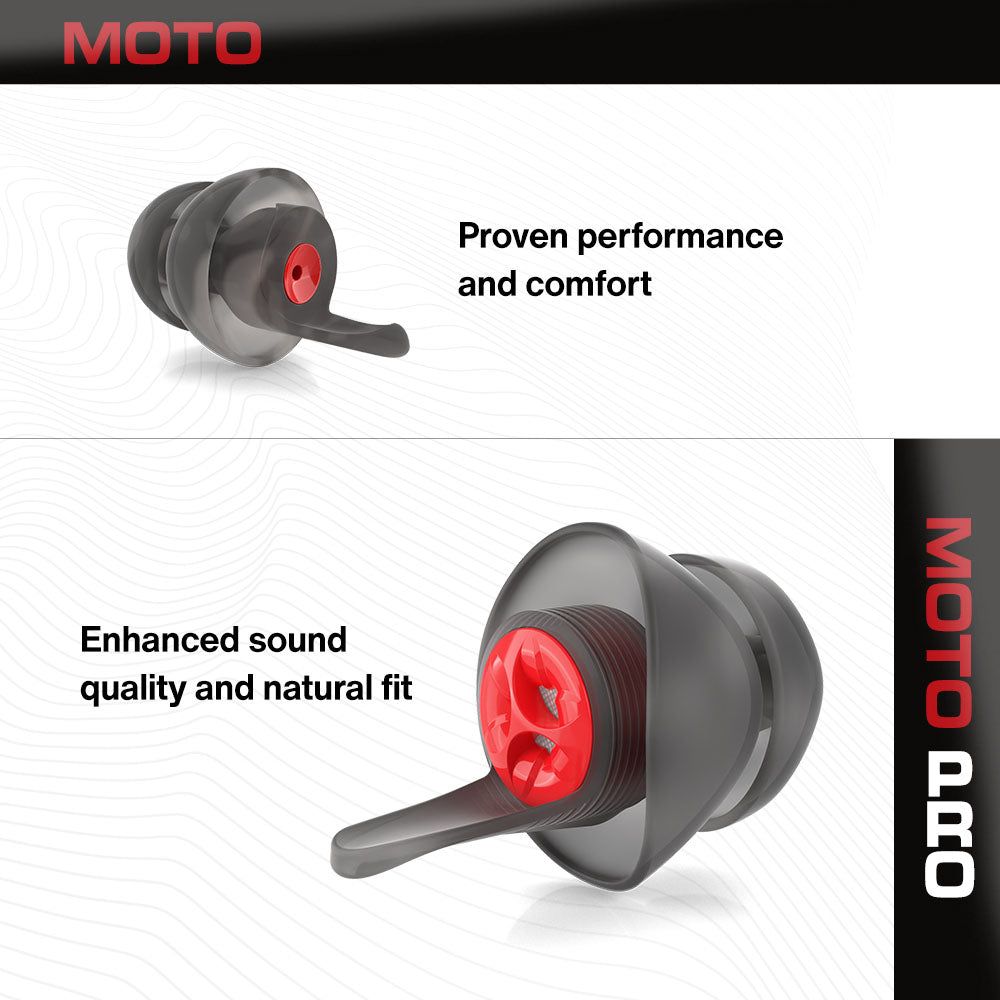 Comfort
Protection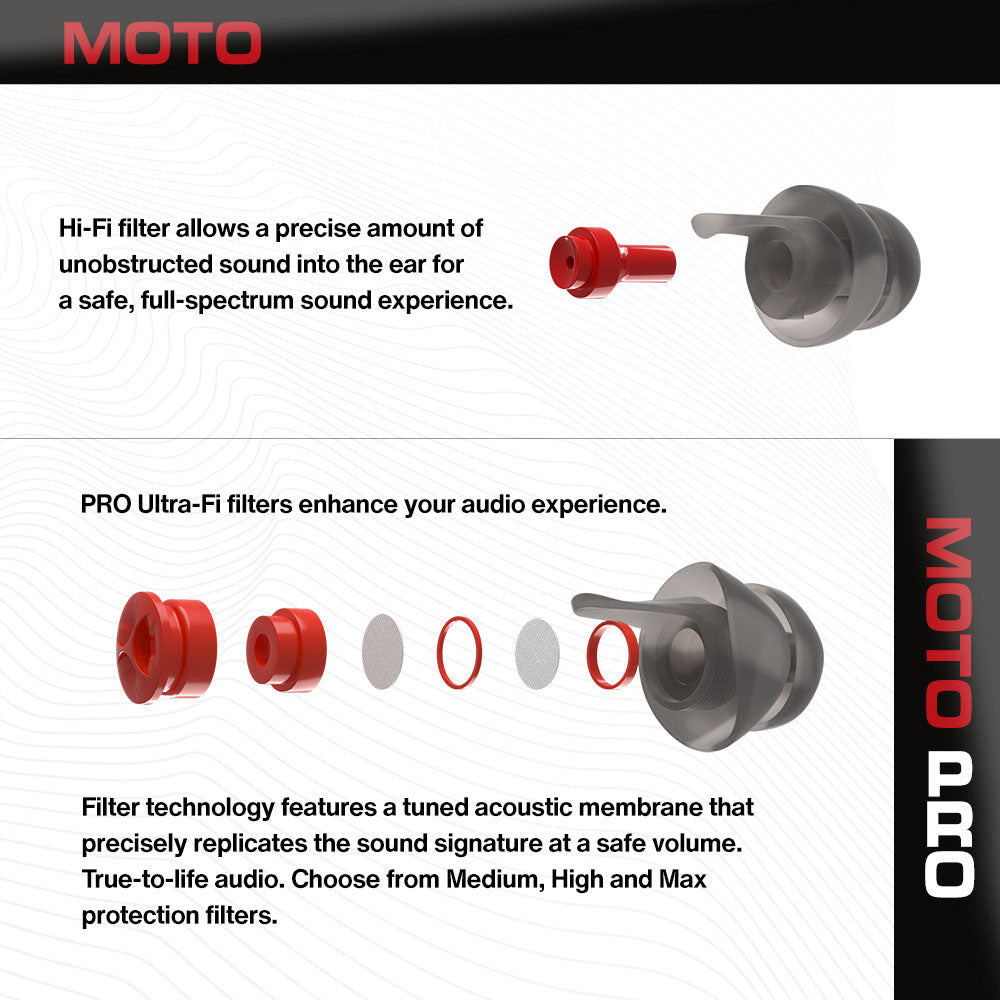 Features
and benefits
Full spectrum TEST-2 sound signature
Ergonomic design, amazingly comfortable
Reusable, hypoallergenic, safe
Multiple sizes and noise reduction filters
Premium, milled aircraft aluminum case
A risk free
purchase
30-day money back guarantee
1 year warranty on rips or malfunctions
Norton shopping guarantee
Secured with SSL
Level 1 PCI DSS compliant
HAVE QUESTIONS?
EXCEPTIONAL PROTECTION

This little attenuating device is magic. You're able to notice immediately when you place them in your ear canal. I've always used ear protection, but these EarPeace quite literally filter the high amplitude noise out, but you can still hear. Much like the sophisticated hearing device in my military aviation helmet, I hear my Bluetooth conversations wearing my half-helmet while still hearing the far softer, deeper sounds of my Heritage. No comparison with regular 'earplugs.'

John D.

SHOP MOTO PRO
A GREAT WAY TO PROTECT YOUR EARS

These are beyond comfortable and I love the fact that you can put on your helmet without it pressing the earpiece further in. Since I live in the desert and tend to go 70+ mph, these really do a fantastic job keeping the wind deflection at bay. Will purchase again and highly recommend them!

Victor B.

SHOP MOTO
THUMBS UP FROM A HEALTH AND SAFETY PROFESSIONAL

Best thing since motorcycle helmets communicators were invented! Quiets the ride while I can enjoy the clear sound from my helmet speakers.

Piotr S.

SHOP MOTO
Hearing
health facts
SUSTAINED LOUD NOISE IS THE LEADING CAUSE OF HEARING LOSS.
THE SOUND PRESSURE INSIDE A MOTORCYCLE HELMET AT 60PMH IS SAFE FOR LESS THAN 15 MINUTES WITHOUT HEARING PROTECTION.
ADULTS WITH HEARING LOSS ARE UP TO 5 TIMES MORE LIKELY TO DEVELOP DEMENTIA.
HEARING 101